Tallinn FoodFest 2014 – 8300 visitors – professionals and food lovers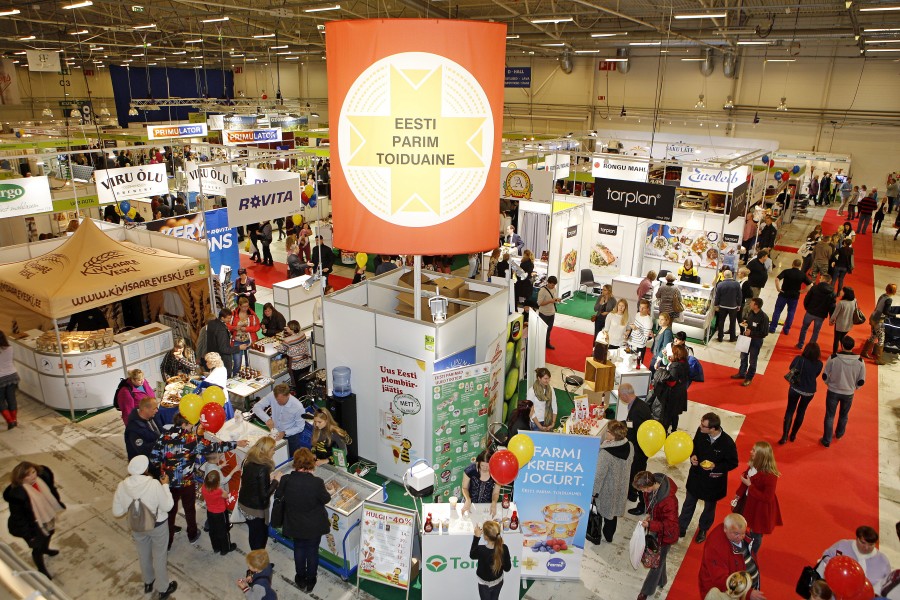 The 7th Tallinn FoodFest, which was held on 30.10 – 1.11, continued the tradition of organizing food fairs in Estonia since 1993. FoodFest has taken place every two years since 2002. There were 8300 visitors this year – 5500 of them were business visitors. On the last day – food lover's day – the fair was open to the general public.
By field of activity: catering and hotel business 36%; retail sale 13%; food production 13%; wholesale and import 13%; machines and equipment 4%; associations and organizations 2% and other 19%.
57 journalists were accredited to the exhibition. Near 250 foreign visitors went to the fair. The fair was popular among vocational schools and over 250 students and teachers visited the fair.
There were 134 exhibitors at Tallinn FoodFest 2014. The 32 foreign exhibitors came from Latvia, Lithuania, Italy, Poland, Germany, Georgia, Sweden and Greece.
40 companies participated in competitions or other fair events.
See you at Tallinn FoodFair 2015!
On behalf of organizing team
Tiit Sarv
Profexpo OÜ manager