What, where, when?!
Information about 30th Tallinn FoodFair
New Venue  – Unibet Arena

Unibet Arena
Paldiski mnt 104 B, Tallinn, Estonia
Opening hours
Wednesday, 27 September: 10–18 (trade visitors)
Thurday, 28 September: 10–17 (trade visitors)
Entrance
Ticket for visitor 20 €.
Entrance with invitation is free of charge. Fair invitations are valid for one day.
Trade visitors must be at least 18 years old.
Cash / card payment
At the entrance to the fair you can pay by card.
There are no ATMs in Unibet Arena.
How to reach the Unibet Arena
Public transport will take you directly to the Haabersti stop in front of the Unibet Arena. Buses 22, 42, 46 (Estonia) and 8, 41, 41B, 43 (Balti jaam) run regularly from the city centre to the hall. Please see the timetables here: https://transport.tallinn.ee/
A taxi from the city center costs approximately 15 €, from the harbour 15 € and from Lennart Meri Tallinn airport 20 €.
Parking
Parking is possible around Unibet Arena.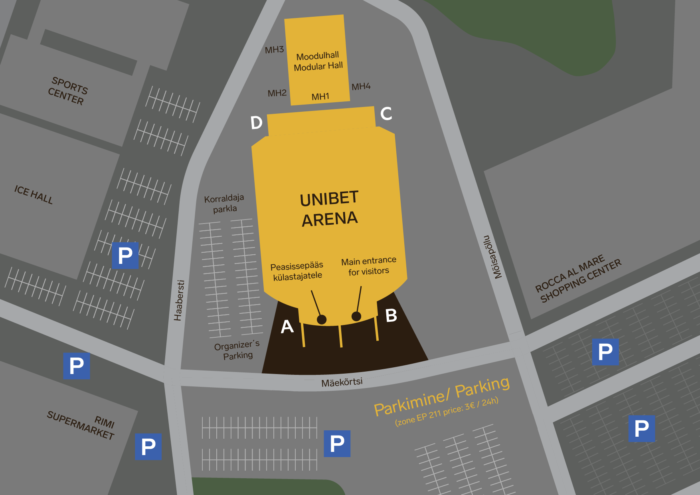 Tallinn FoodFair catalogue
TFF catalogue will be handed out at the fair for free.
WIFI
There is free WIFI in Unibet Arena.
Wardrobe
For your convenience there is a cloakroom at the fair centre entrance. A service fee of 2 € applies, cash and card payment possible.