Minister of Rural Affairs Urmas Kruuse welcome speech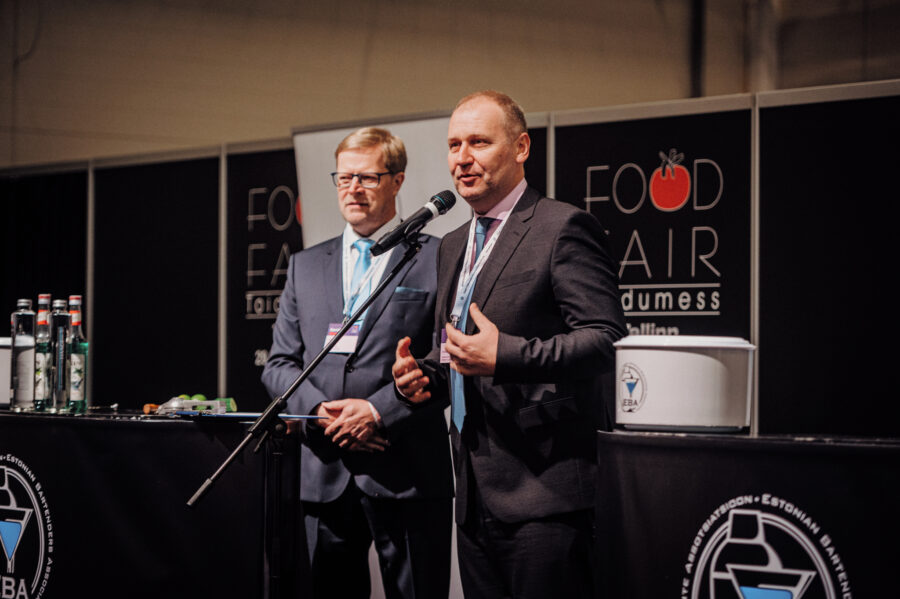 Dear fair participants and guests from near and far,
The world around us and our lifestyle are changing tremendously. Rapid developments, reassessment of values, occasional chaos with situations that require adaptation have been the keywords for nearly two years now. Adaptation is exactly what many food businesses have had to do in recent years. Only the strong have survived, and those strong are here to move forward together to overcome the next challenges.
We have no shortage of challenges. For example, the issue of self-sufficiency in food has to be tackled and solved. We have looked for exciting flavours nearby and brought them in from afar. Walking between the bountiful fruit and vegetable counters in the shops any time of the year, it sometimes feels like we are in a fairytale world with produce collected from all twelve months at once. There is such an abundance of everything! But we have just received an abrupt wakeup call – it only takes one invisible virus, and the fairytale can be over in a blink. That is why it's important that we have our own pantry that never runs empty.
September is traditionally the Estonian food month. We invite and welcome people to enjoy the flavours of northern Estonia and Setomaa, western Estonia and the islands. Savour on the spot and take away. The more the merrier! Benjamin Franklin noted that since the improvement of cookery, mankind eats twice as much as nature requires. If we could eat all the food we take home or order from restaurants, everything would be fine. However, surveys show we cannot do that. The largest amount of food is wasted in our homes, and this is a problem that welfare societies, including ours, have to get serious about.
Cooking is an art, and this fair is where the cream of the culinary arts meet. More than 4,000 food professionals come to see what more than 130 registered exhibitors have in store for them. One of the keywords is definitely novel food, where the development of new varieties combined with ingenuity surprise us with new products from new raw materials. Another keyword is the green transition, which focuses on pure food produced in an environmentally friendly way.
Besides all this, there are the tastes of childhood, which never leave us cold. Neither can we prepare food cold. That's why my message to all the FoodFair participants is: may your actions be filled with passion and love, which will then be passed on to those who enjoy the fruits of your creativity.
A Japanese proverb says: happiness rarely keeps company with an empty stomach. Make sure your customers are happy when they leave you.
Enjoy the buzz of the fair!
Urmas Kruuse
Minister of Rural Affairs