Tallinn FoodFest visitor profile
Tallinn FoodFest 2018 is the best opportunity to meet 6000 B2B visitors from Estonian HoReCa, retail and food industry sectors. The aisles are filled with the "who's who" of the industry. Around 300 visitors come to the fair from neighboring countries.
The third day at TFF offers the opportunity to meet Estonian food lovers – people who are interested in fine beverages, food, dining and cooking. The presentations and shows on offer are a must for anyone interested in new ideas and taste sensations. The fair expects around 3000 visitors on Saturday.
Facts & Figures
Visitors of Tallinn FoodFest 2016 – 8600, incl B2B 6650 & B2C 1950
Visitors of Tallinn FoodFair 2017 – B2B 6700 (open only for trade visitors)

Visitor's role in decision-making: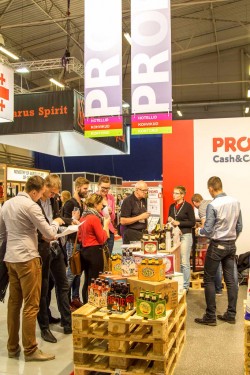 28% decision maker
34% co-decision maker
14% consultant
24% don't make decisions
Tallinn FoodFest trade visitor's profile:
37% HoReCa
13% food production
16% retail
10% import, wholesale
3% machines and equipment
2% associations, organizations
19% other
TOP 6 visitor aims: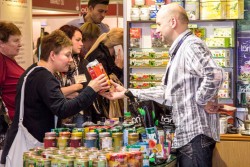 78% getting to know new products
62% general overview of the market
59% getting to know new companies/suppliers
49% getting information about specific products/services
39% upgrading professional knowledge
35% communication with colleagues in the same area
What visitors say about Tallinn FoodFest:
79% agree that TFF has a "good" or "very good" reputation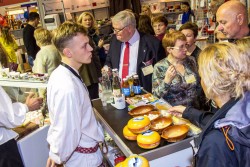 79% will visit the fair again
77% recommend colleagues to visit the fair
77% take part in decision-making process
73% TFF is an important event that connects all food related sectors in Estonia
72% TFF is the only trade fair visited every year
71% TFF is a good channel to find new products or services
62% it is important to visit TFF
47% find information from the fair that they can't find anywhere else
28% newcomers – first-time attendees
Where Tallinn FoodFest visitors come from:
food industry │ drink industry │ fish industry │ meat industry │ hospital │ school │ university │ kindergarten │ hotel │ small retail shop │ retail chain │ restaurant │ pub │ bar │ nursing home │ detention facility │ kiosk │ association │ wholesaler │ importer │ cafe │ bakery │ hostel │ ship │ take away │ catering │ brewery │ logistics │ gas station │ cinema │ spa │ golf club │ lunch restaurant │ wine tavern │ coffee roasting │ army │ vocational school │ large kitchen │ manor │ tourism farm │ ministry │ press │ museum │ casino │ etc